Christos Krasopoulos
Research Interests
His research interests are in the design, developement and evaluation of inventive mechanisms for Demand-Response in Smart Energy Grids.
Studies
Doctor Electrical and Computer Engineer, National Technical University of Athens. (2/2014 – 12/2017)

Topic: "Design and operation optimization of permanent magnet motors: machine learning algorithms development and load cycle consideration."
Design, optimization, and construction of three PM motors. Study of electromagnetic, thermal, structural and rotordynamic phenomena. Complete load cycle consideration with machine learning algorithms.
Scholar of the Special Account for Research Funding.
Participation in the Greek Research Programs: "Development and trial operation of an Innovative Zero-Emissions Staff Carrying Hybrid Vehicle" and "Cyclades Interconnection"
Teaching assistant and laboratory exercises supervisor in the "Electrical Machines Ι & ΙΙ" and "Electrical Machines Construction" courses of the ECE school of NTUA. Operation of industrial electric machines and power electronics' devices.
Supervision of 8 diploma theses.



Electrical and Computer Engineer, National Technical University of Athens, registered in the Technical Chamber of Greece. (10/2007 - 10/2013)

Diploma thesis subject: "Design and experimental validation of a traction permanent magnet motor"
Research Projects Participation
iFLEX (4/2021 - present): Work on demand response incentivization in Smart Energy Grids
Professional experience
Electrical engineer & Researcher at HEDNO electromobility department (11/2020 – present)

ERIGrid 2.0 project manager
EV4EU participation
HEDNO vehicle fleet electrification strategy
Charging infrastructure connection terms definition

R&D engineer at Alpha Marine Consulting (1/2020 – 10/2020)

Investigation of promising research areas
Primary focus on Shipping Decarbonization through Electrification (purely electric and hybrid ships), LNG (Dual-Fueling) and Waste Heat Recovery (Exhaust Gas Turbines - Steam Turbines)
Participation in vessel retrofitting projects
Vessel electric supply malfunction investigations

Electric motor design R&D at ESURF / Greek division head (6/2018 – 11/2019)

Swedish start-up that developed the fastest and most power dense prototype electric surfboard, while it was also developing an innovative electric outboard.
Designed and lead construction of the most powerful and power-dense low-voltage electric motor (>10kW/kg, 20kW, 500A)
Definition of motor architecture and drive requirements.
Electromagnetic design, thermal and mechanical design lead.
Multiobjective optimization using stochastic and machine learning algorithms.

Greek division human resources and operations manager (4 employees).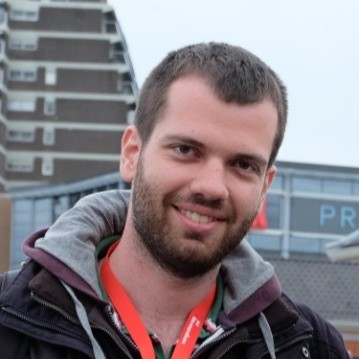 Contact Info
ckras@aueb.gr